BRAVACASA Design Challenge 2013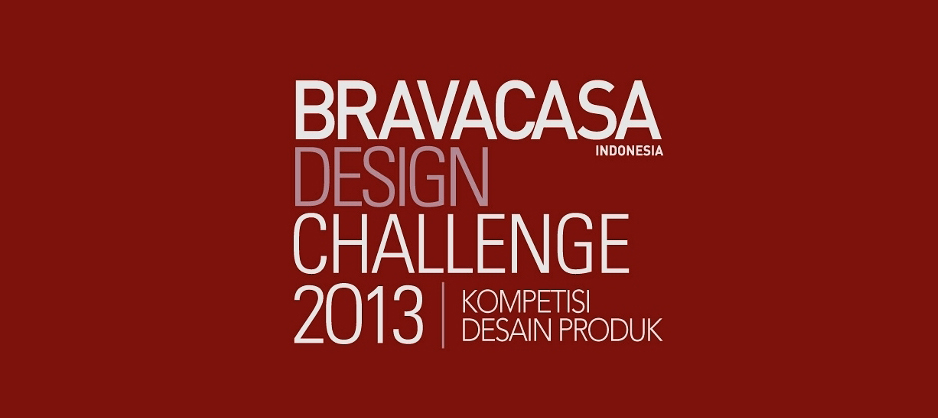 BRAVACASA Indonesia is calling all of you non-professional designers aged from 19 to 35 to join us in our Design Challenge!
Design a product that fits one of these categories:
– furniture
– lighting
– kitchenware
Create the technical drawing showing the top elevation, side elevation, two sections, perspective, and detail, complete with the dimensions and materials used.
Along with your self portrait, copy of ID, a letter from your university/school (for students) or a copy of your latest education certificate, and a completed form of BRAVACASA design challenge entry , or you can see the link below..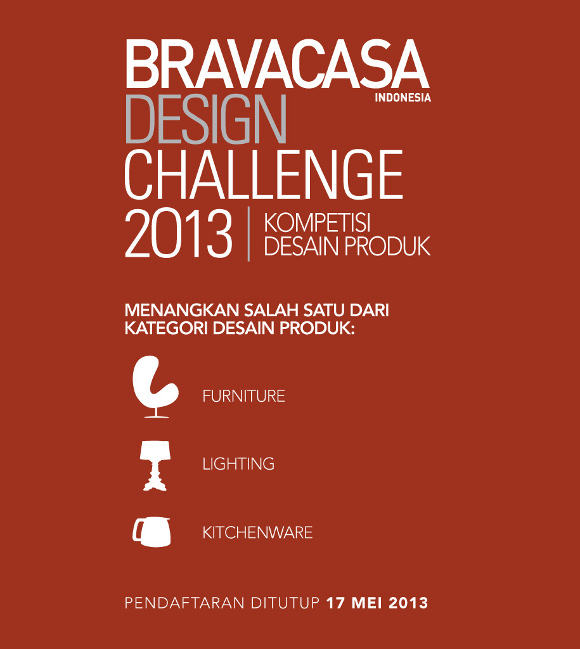 BRAVACASA Design Challenge 2013.
Cek syarat dan ketentuan lomba:  http://www.bravacasa.co.id/bdc2013/termsconds.php
Untuk Pendaftaran dan Registrasi Online, silahkan klik = http://www.bravacasa.co.id/bdc2013/regform.php