Bajamba Dinnerware at Khazanah Nusantara workshop 2016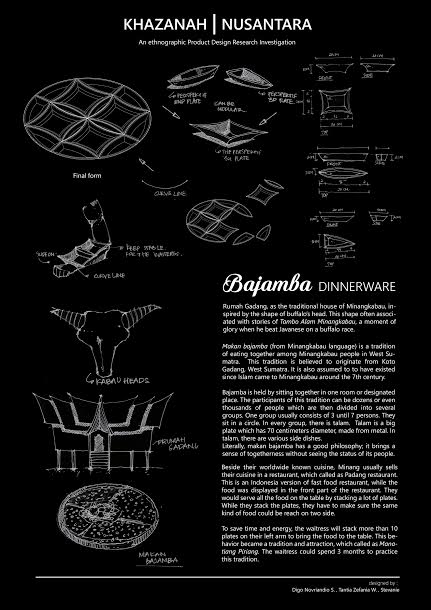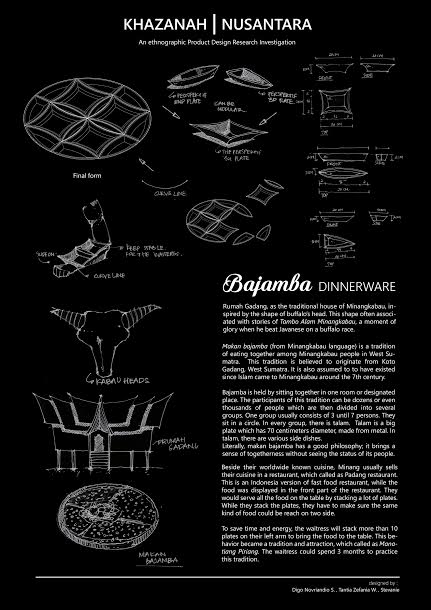 Beberapa waktu lalu Binus University mengadakan program kerjasama bersama LASALLE College of the Arts, Singapore. Bentuk kerjasama kali ini adalah dengan mengadakan workshop yang dipandu oleh Faculty Member dari LASALLE College of the Arts. Tema dari workshop adalah Khazanah Nusantara, yaitu  menggali kebudayaan lokal nusantara dan menjadikannya referensi untuk sebuah objek baru yang fungsional.
Salah satu karya dari kelompok mahasiswa yang mengikuti workshop ini adalah produk yang bernama Bajamba Dinnerware. Produk ini merupakan piring saji makan yang terinspirasi dari kebudayaan makan bersama masyarakat Sumatra Barat. Desainer Bajamba Dinningware adalah Digo Novriando, Tantia Zefania, dan Stevanie Chu.