Kerang Squeeze KHAZANAH NUSANTARA WORKSHOP 2016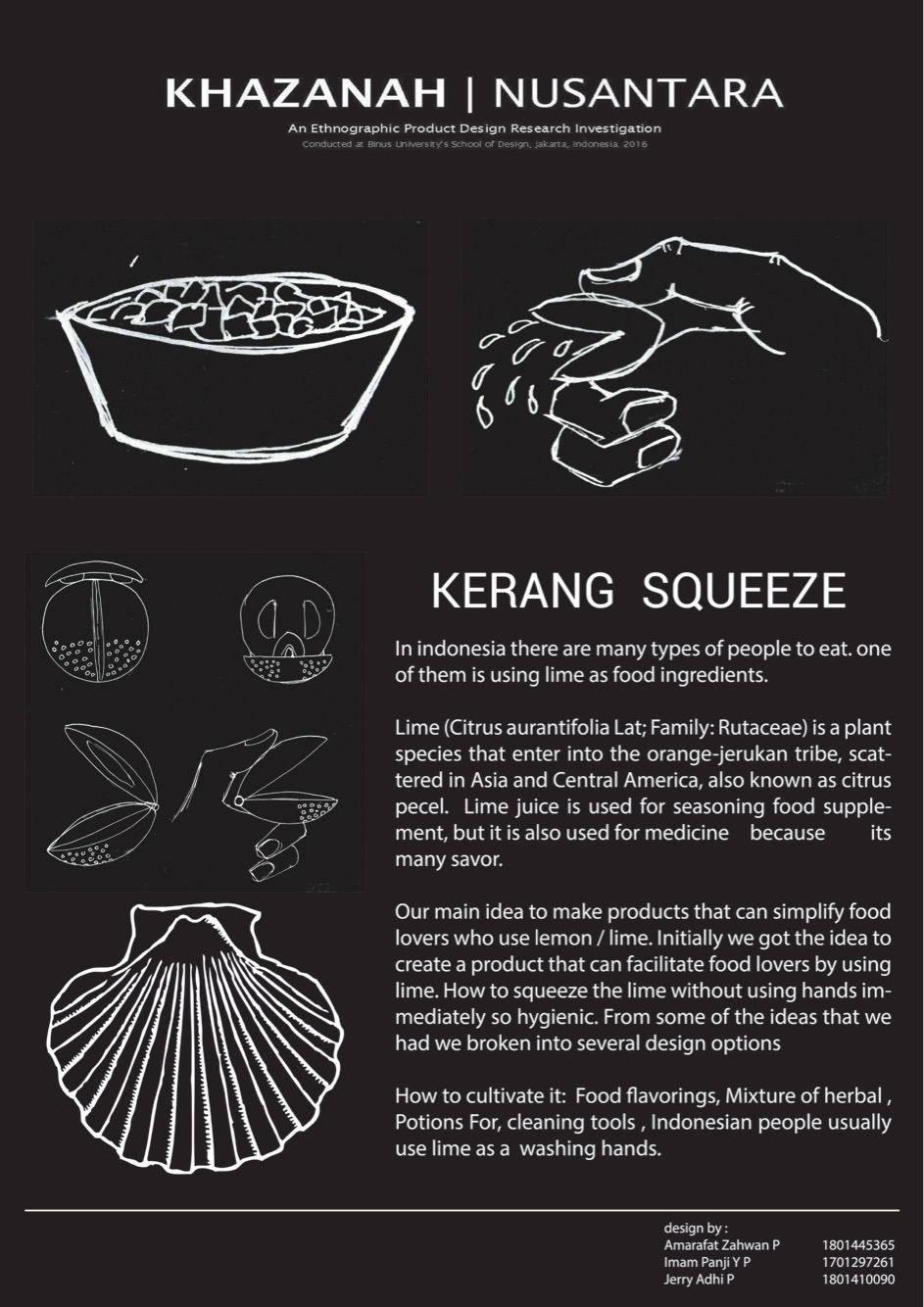 Beberapa waktu lalu Binus University mengadakan program kerjasama bersama LASALLE College of the Arts, Singapore. Bentuk kerjasama kali ini adalah dengan mengadakan workshop yang dipandu oleh Faculty Member dari LASALLE College of the Arts. Tema dari workshop adalah Khazanah Nusantara, yaitu menggali kebudayaan lokal nusantara dan menjadikannya referensi untuk sebuah objek baru yang fungsional.
setelah paragraf ini dapat dijelaskan mengenai konsep setiap produk.