GUNUNGAN CHAIR & SIDE TABLE, Artotel Jogja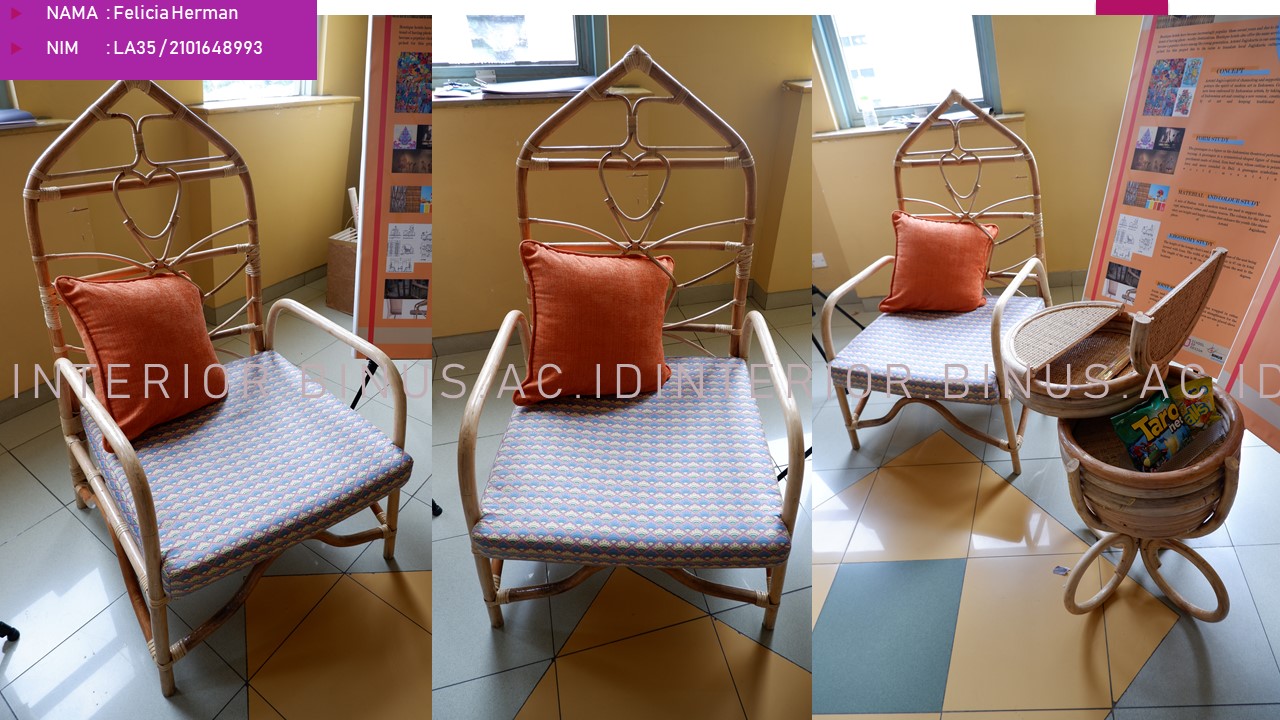 TUGAS M.K. DESAIN FURNITUR 2: HOTEL
FELICIA HERMAN
LA35/2101648993
Boutique hotels have become increasingly popular these recent years and due to its unique designs and the current trend of having photo-worthy destinations. Boutique hotels also offer the same services as regular hotels, and it has become a popular choice among the young generation. Artotel Jogjakarta is one among the boutique hotels that was picked for this project due to its value to translate local Jogjakarta culture into modern art pieces.
Artotel Jogja's spirit of channeling and supporting local artist's works portrays the spirit of modern art in Indonesia. Contemporary art has now been embraced by Indonesian artists, by taking traditional forms of Indonesian art and creating a new version, creating a wider diversity of art and keeping traditional stories alive.
The Gunungan is a figure in the Indonesian theatrical performance of wayang. Gunungan is a symmetrical-shaped figure of translucent parchment made of dried, firm beef skin, whose outline is pointed in Java and more rounded in Bali. Gunungan symbolizes the world-mountain. A mix of Rattan with a modern touch are used to support this concept; structural rattan and rattan weaves. The colours for the upholstery are bright and happy colours that enhance the youth-like atmosphere of Artotel Jogjakarta. For the accessory a snack table was chosen due to the hotel's lobby providing welcome drinks on a table far from the seating area. The lightweight snack table is portable and can be carried around by demand.