DF3 Office Chair: Furniture Set Design for Nursery Room at LINE Office, Thailand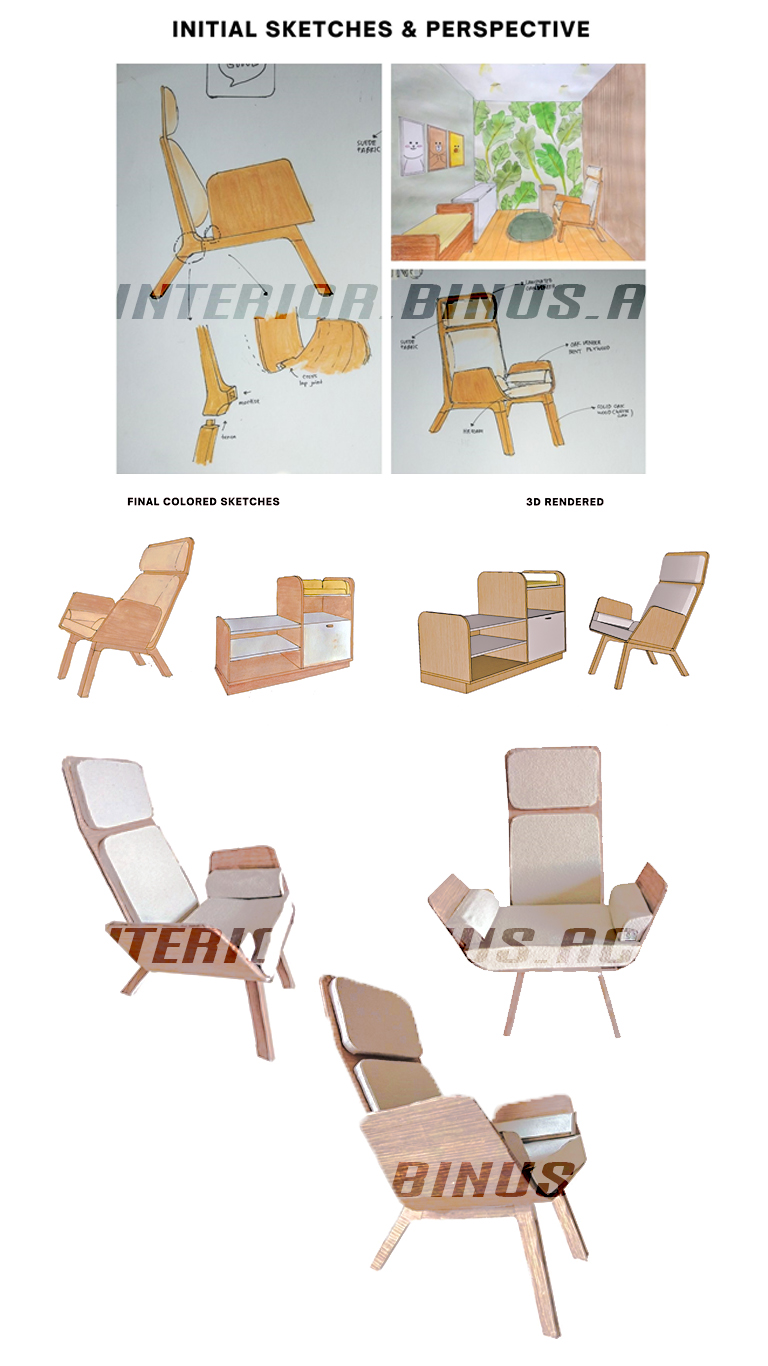 Joci Anabelle
2301865760
LINE is a mobile messaging platform, offering free text and voice messaging, voice calling, and group chats with up to 200 people, integrated with various interactive elements such as Stickers, Home & Timeline, and Official Accounts. One of LINE's offices is located in Thailand and is designed to have a comfortable atmosphere, modern look, minimalist style, decorated in natural wood colors, and adding a playful touch to certain areas.
  However, there is a problem in the nursing room. The facilities provided are still lacking and it looks less comfortable to use for a certain period of time. The design of the room is also not conceptual. The chair looks less comfortable to sit on for a long time with a baby, and it would be better if there was an armrest for the mother to res ther hands. To put things such as bags and nursing stuff, It looks like they will be placed on the floor because there is no specific furniture for it. There is only a small table.
  Therefore, this furniture set was made as a solution to the problem. This furniture set consists of a chair and a baby changing table. It's called the Snug Chair because snug it self means comfortable, warm, and cozy. The design is expected to provide comfort for both mother and child who will use it.
  The design concept of this furniture set is a comfortable chair and a baby changing table, minimalist yet functional for nursing mothers or mothers and children. The shape of the furniture set is inspired by the LINE logo, square with rounded edges, clean lines, and curved shapes to show femininity. The material used is a mixture of natural and synthetic materials. The colors used in the design of this furniture are warm colors from natural materials, to match the concept of the room. The construction used in this furniture design is mortise and tenon joint. The backrest-to-seat angle of the chair is at 105⁰ for user comfort, and there is a head rest to support the user's head.